About
Animals
Search
Contact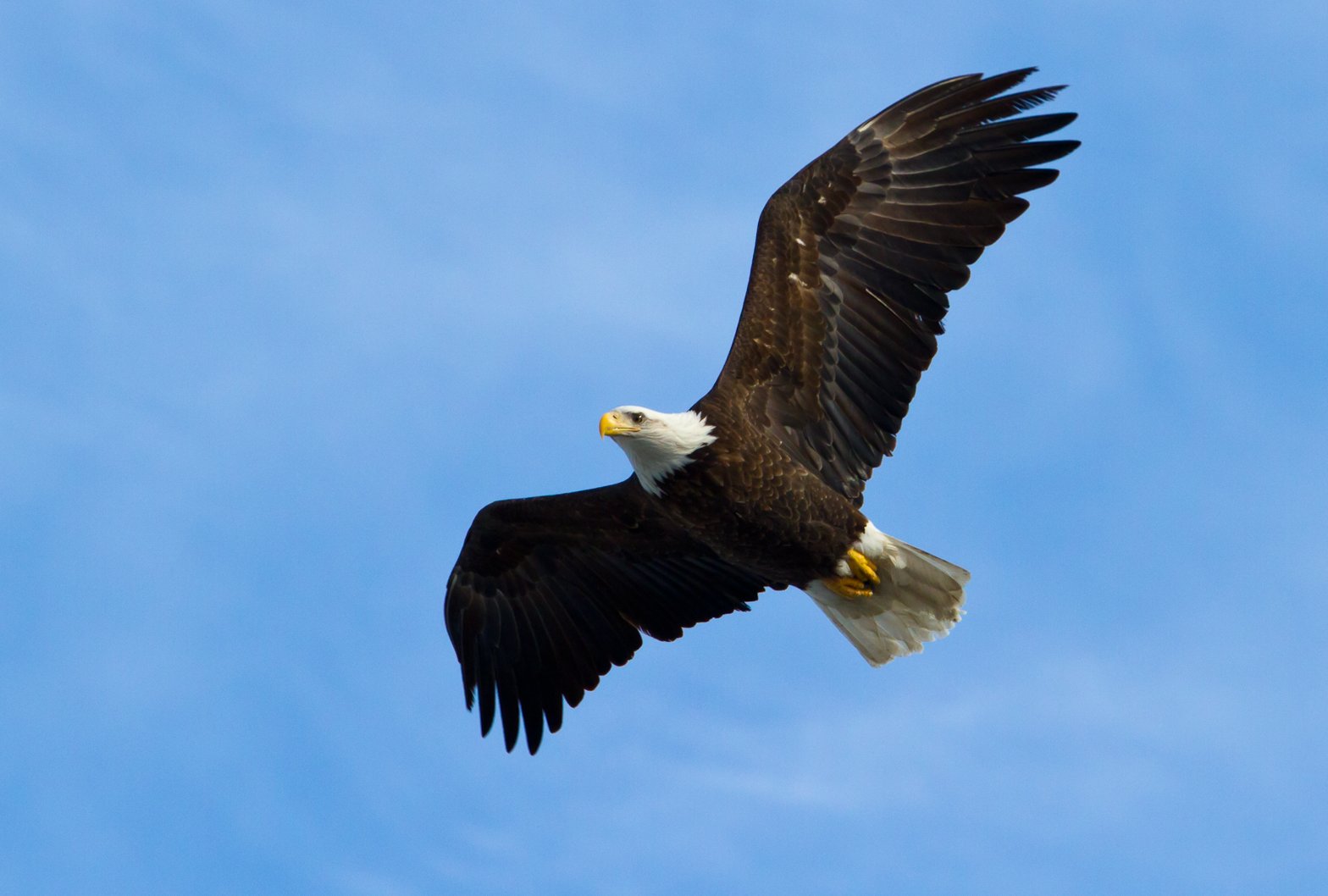 5 Bald Eagle Facts
Fact 1
An adult bald eagle's wingspan range can go from 5.9 to 7.5 ft.
Fact 2
A bald eagle's mass can range from 6.6 to 14 lbs.


Fact 3
A bald eagle's lifespan in the wild can be up to 20 years.


Fact 4
A bald eagle's scientific name is Haliaeetus leucocephalus.


Fact 5
The largest bald eagle nest ever recorded was in St. Petersburg, Florida.